Soulo Wav is a rapper from St. Louis, Missouri, quickly making a name for himself in the music industry. Soulo's rap style is unique, and he has a way of making even the simplest lyrics sound powerful. His music is full of soul, and it is clear that he has a lot of passion for his work. Soulo's talent is undeniable, and he is sure to become a star in the music world.
Soulo Wav already has 3 albums under his belt that are set to release later this year, and he will be performing at various festivals and venues throughout the summer.
Who is Soulo Wav?
Soulo Wav is an upcoming Midwest rapper quickly making a name for himself in the industry. His soulful sound and lyrical prowess have caught the attention of fans and critics alike, and he is poised to make a big impact in the music world. Soulo Wav is a unique artist who stands out from the crowd, and his music is sure to touch your heart and move your feet.
Soulo Wav, also known as Malik Clark, is an American Hip Hop artist based out of St. Louis, Missouri. Clark has recently been known for his association with audio engineer Matt Hyde. Clark has also campaigned around positive change and social peace, which caught the attention of a Missouri congressman who claimed he was the city's future.
He is the Artist of the Future!
Soulo Wav is quickly becoming one of the most talked-about up-and-coming rappers out of the Midwest. His soulful sound and clever lyrics are a breath of fresh air in the hip-hop world, and fans can't wait to see what he does next.
Born and raised in St. Louis, Missouri, Soulo Wav first caught people's attention with his mixtape "Letter 2 My Unborn." The project was a mix of soulful R&B tracks and hard-hitting rap bangers, and it showcased Soulo's lyrical prowess and musical versatility. With his unique sound and undeniable talent, Soulo Wav is surely the artist of the future.
Soulo's Music is Extremely Relatable!
Growing up in a small town, Soulo experienced the same things as everyone else, reflecting his music. He doesn't rap about cars or money; he raps about the things that people can relate to – relationships, struggles, and everyday life. Soulo's music is authentic, which is why it's so popular among Midwest listeners.
Many of Solo's tracks focus on personal relationships and struggles. But despite the heavy themes, his music is still upbeat and catchy, making it easy to listen to over and over again.
Solo Wav's ability to create such cool music stems from a balance between light-heartedness and intensity. That balance is apparent on tracks like "Letter 2 My Unborn," which features jagged beats and witty lyrics.
Soulo Has Prowess in Hip-Hop Art!
Soulo Wav truly has prowess in hip-hop art. Coming up in the rap game in a time when streaming services are dominated by mumble rap, Soulo has been able to create a unique sound and fanbase with his intricate lyricism and hard-hitting beats.
His music has a vintage feel that hearkens to the golden era of hip hop, and classic soul and funk record heavily influence his lyrics. In an era where it's easy to blend in, Soulo Wav is a true artist who stands out from the pack.
He Claims to be the "Midwest Mogul" for Music!
Soulo claims to be the "Midwest Mogul" for music. His hard-hitting lyrics and smooth flow have caught the attention of many, and he's gearing up to take over the game. Soulo Wav is originally from St. Louis, Missouri.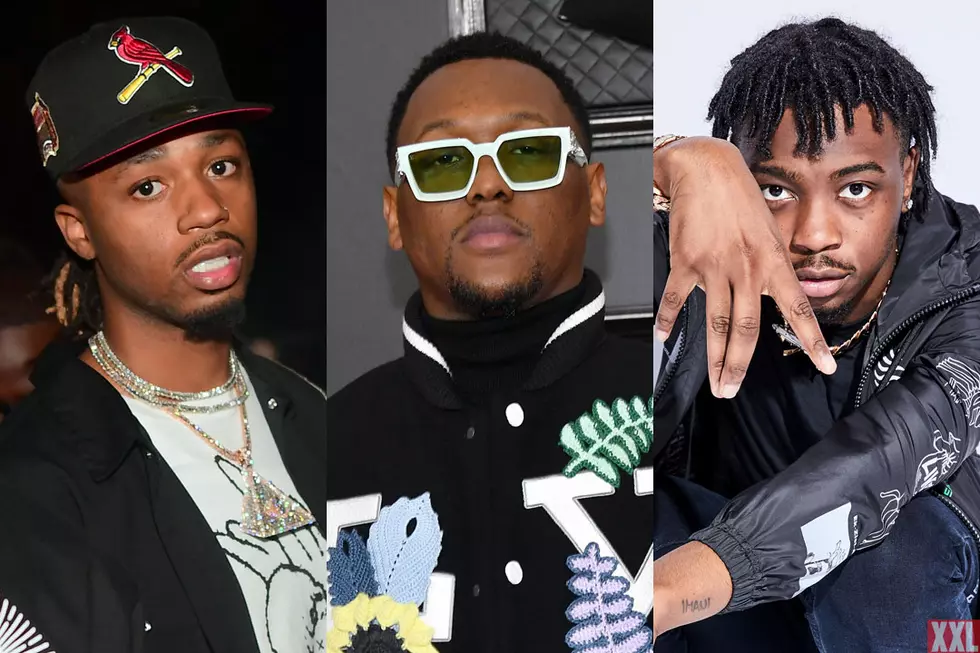 He's been making music for about 10 years and has released several projects. His albums speak about his ambition and determination to make it big in the industry.
Interview With Jonathon Gregory
He recently had an interview with Jonathon Gregory. In the interview, Soulo Wav discussed his music industry experiences and thoughts on current events. When asked about his experience in the music industry, Soulo Wav said he has been fortunate to work with some great people.
He also mentioned that he is grateful for the fans who have supported him over the years. Soulo Wav went on to discuss some of his thoughts on current events. He said that he is troubled by the way society has become so divided and that he hopes to see things get better in the future.
Soulo also announced that he had 3 of his albums ready and would be releasing several singles throughout 2022. "St. Louis has gained a real gem in Soulo," says Gregory. "If you heard the sounds he has created over the last year, you would be shocked. The kid is the best I have seen since I worked with rapper Scarface in the 90s".
Soulo is the Perfect Idol For the Hip-hop Crowd!
Soulo has found a way to bridge the gap between mainstream and underground hip-hop communities. His mix of hip-hop and soul music has won him a following among the hip-hop crowd. Soulo's lyrics are thoughtful and reflective, and his music is perfect for those who want to listen to something with a bit more substance.
In addition to his musical talent, Soulo is also an excellent performer. He has a great stage presence and knows how to connect with his fans. If you're looking for some good hip-hop music that isn't cookie-cutter, then check out Soulo Wav.
Conclusion
In conclusion, Soulo Wav is an up-and-coming rapper making a name for himself in the St. Louis music scene. He has a unique sound and a lot of talent, and I think he will be huge in the years to come. If you're a hip-hop fan, check out his music and see him live if he comes to your town.
We will continue to update you all as we confirm more release dates of his albums, but as of now, Saint Louis has gained another star.